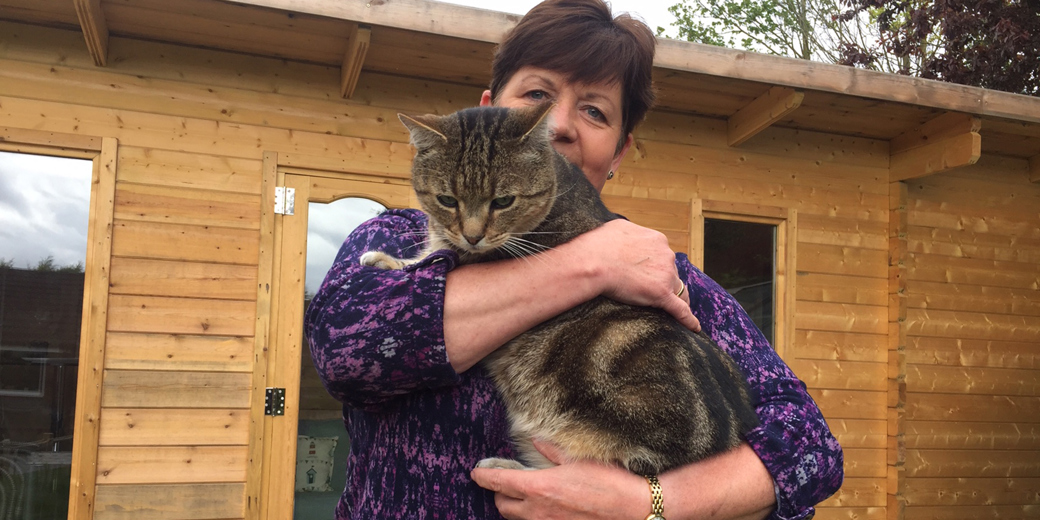 Being a steward at the BVNA Congress is a fantastic experience
By Alison Clark, RVN, Cert Ed, Tech IOSH, Hon Mem BVNA Health & Safety Manager, Vets4Pets
For 24 years, Alison Clark has been a steward at the BVNA Congress. Here she talks about why she loves this role and what keeps her motivated.
I'm head steward at this year's BVNA Congress, and I recently recruited 20 people from the veterinary profession to join my steward team this year. In general, stewards are responsible for the smooth running of the conference. We make sure exhibitors are happy with their stand space and that delegates have a great time and leave the event wanting to return next year. Above all else, our goal is to make a difference, to be helpful and inviting and to provide a personal touch.
The role and responsibilities of a steward are quite wide ranging and include:
Meeting and greeting people as they come into the conference venue
Scanning delegate passes so everyone receives a CPD certificate for the lectures they attended
Escorting speakers and VIPs
I love going to the BVNA Congress. There are some people I only ever see at this event. Its three days filled with lovely people I've known for 24 years.
It's a lot of hard work and long hours, but it's a fantastic experience, a great networking opportunity, and it's just wonderful to support my profession's annual conference. This year, one of my first duties at the show will be to make sure the thousands of delegates bags are at the registration desks ready for when the event opens.
I first became a BVNA Congress steward while I was completing my nurse training. My tutor mentioned the event organisers were looking for stewards and thought I might be interested. After I stewarded for a few years, the head steward position became available, and someone said, "Alison's bossy and assertive; she can do it," and the rest is history. Well, I know I can be persuasive, but I hope I never come across as bossy or assertive! I've now been head steward for 24 years, and I love it.
Each year after the event, the congress committee gathers feedback from exhibitors and delegates to discuss what worked well and what could be improved. Its important that feedback is used as this helps us to ensure that everyone attending BVNA Congress has a wonderful time from the time they arrive to when they leave. It is important for our profession to make every congress the biggest and best it can be and so constructive feedback is taken very seriously.
I'm extremely proud each year as the feedback from both delegates and exhibitors regarding the steward team is always very positive. We are a small but efficient team who understand the fact that we are there to represent the BVNA so I'm so extremely proud that they do this so well.
I love going to the BVNA Congress. There are some people I only ever see at this event. Its three days filled with lovely people I've known for 24 years. The event attracts 1,200 or so delegates, hundreds of exhibitors and lots of speakers. There's a real family feel to it, and it's very different from other veterinary events. I think we do a good job with selecting speakers and setting conference streams. Hopefully, we offer something for everyone.
I started in this industry when I was 11 – seriously. That's quite a few years dedicated to the nursing profession, and I'm still incredibly passionate about it. In my regular life, I'm not only a Health & Safety Manager with Vets4Pets, but I'm also an ambassador for Vetlife, and an assessor for Pets as Therapy. I'm also an Honorary Member of the BVNA (I always wear my pin with pride), and in 2001, I was awarded the Blue Cross Veterinary Nurse of the Year. That was so incredibly special.
Overall, when I undertake my Head Steward role, I want to instil my enthusiasm into every vet nurse I meet and to help keep nurses interested in being vet nurses. So, this role is a great fit for me. I think it's an absolute pleasure to work with animals, and for me, veterinary nursing is much, much more than simply a job.
I'm really looking forward to seeing everyone again this October and of course, to reading the post-event feedback on our stewards. I hope all of them will enjoy this event as much as I do. On with the show!