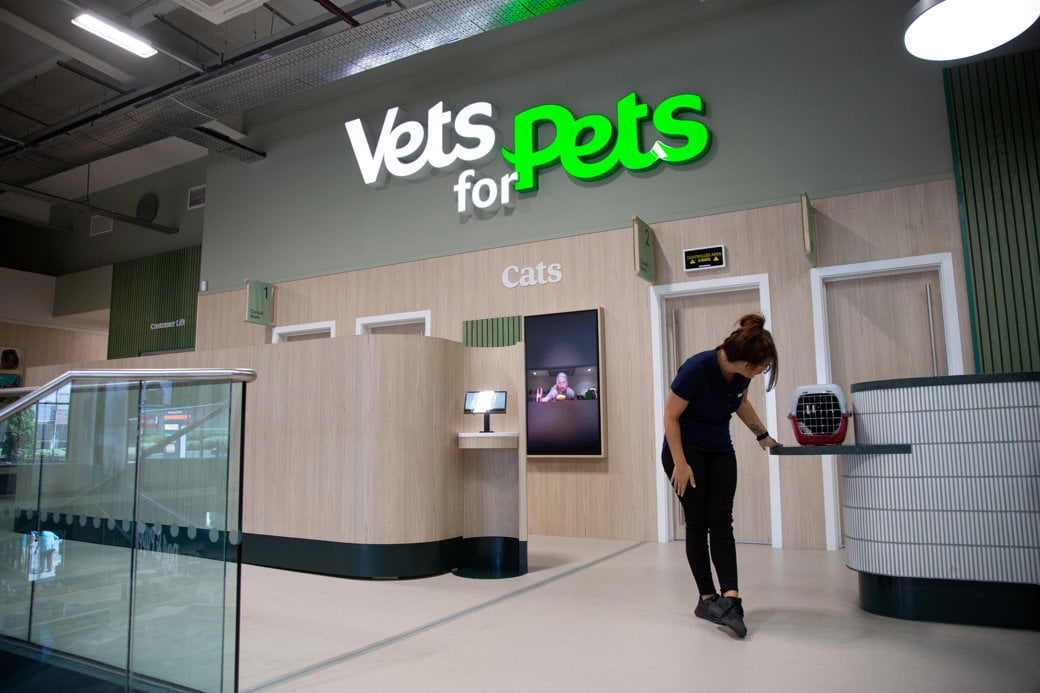 Opening a new veterinary practice is more achievable than you'd think.
Let's get down to business
How we support you to open your new practice with Vets for Pets:
We work with you to identify a suitable location, either inside of a Pets at Home store or a standalone practice
Location research is supported by local demographics, property information and competitor analysis
We facilitate funding through our long-standing trusted relationships with our preferred banks
We project manage the build working with you to ensure your practice is fitted out and equipped to meet your specific clinical interests
Our experienced colleagues in the support office will work with you to create a strong opening programme
We support you with everything from recruiting your team through to a detailed marketing plan, ensuring your launch into the community is successful
Becoming a partner of a new practice is more affordable than you think, with a personal investment of £20,000*. We help secure bank funding, and being one of the largest Vet Groups in the industry this gives us access to some of the best interest rates. The bank loan will allow you the capital to pay for the practice build, fit out and equipment, along with all other associated costs of running your own business. Once your bank loan is repaid, not only will you be able to claim dividends, but you will also be repaid your initial investment.
*£30,000 partner loan required for more than 1 applicant
At its core, our new way of working is about utilising advances in technology, practice design and team structure to enhance the pet, client and colleague experience to create the future of our vet practices.
What does it do?
Colleagues focusing on what they are qualified to do and enjoy the most
Clients getting a gold-standard service
Pets getting the treatment they deserve
A strong business performance as a result
Your practice will be fitted out and equipped to meet your specific clinical interests, long term goals and business requirements. All new practices will meet the RCVS General Practice Standard.
We support and encourage our partners' ambition to develop their skills and grow their businesses through their clinical interests. This can be financial, commercial, or physical growth.
Joint Venture Partnership is the only model in the industry that gives you complete TRUE clinical freedom, you're independent to make your own clinical and practice-based decisions, allowing you to run your practice, your way and enabling you to have the freedom to make the best decisions for your patients.
Our support office teams will work with suppliers to negotiate the best rates on products but will not restrict you to an approved list.
Let's get down to business
If you'd like to find out more about opening a brand new veterinary practice with Vets for Pets please get in touch with the Partnership Team. Where a member of the team will be more than happy to discuss your requirements and the opportunities with you.