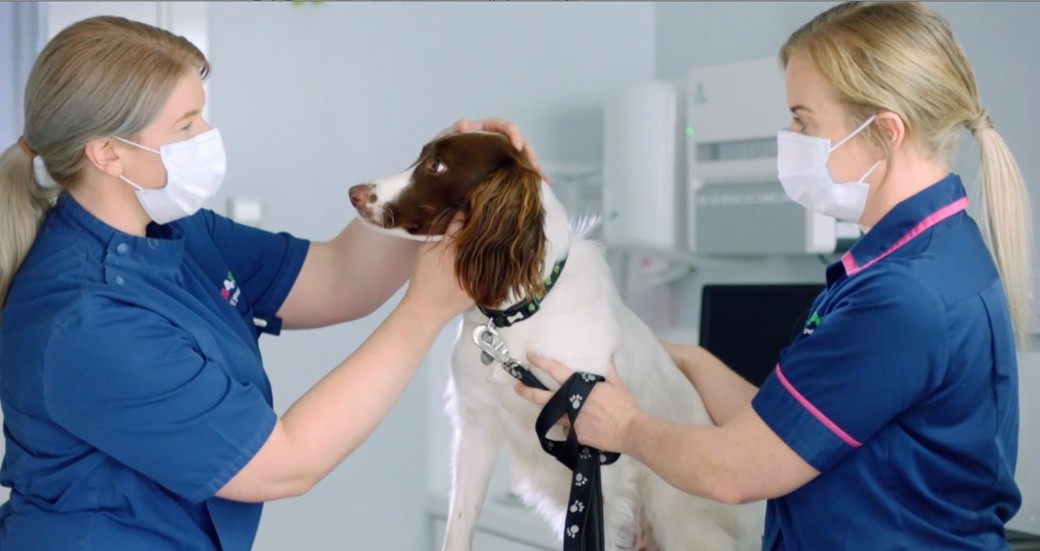 Locally owned practices with a world of support
Our practices are owned and run locally, so you get the freedom and wider support to make the most of your expertise, putting your patients at the heart of everything.

At Vets4Pets we're a network of practices that are owned and managed by the practice owners that run them. Because they're locally owned, each practice has the freedom to care for patients and clients the way it thinks is best.
But crucially, being locally-owned also means enjoying a truly team-spirited atmosphere. We want all our colleagues to build lasting relationships with practice owners and team members as well as patients and clients.
And because we're also part of a wider group, you'll get all the support you need when you need it. That means state-of-the-art facilities, high-quality CPD, financial stability and a real sense of job security.
With our framework, we've made it simpler and easier for you to help patients and clients live happier, healthier lives together. It's about making the most of your expertise and bringing this to life in practice while being safe in the knowledge that you're looked after too. Simply put, we offer locally-owned practices with a world of support.
Why we're a great place to work
FLEXIBILITY AND WELLBEING
You tell us which hours you want to work, and we'll do everything we can to make it happen. With us, you could enjoy a better work-life balance where flexibility and wellbeing come first.
TRAINING AND DEVELOPMENT
We offer great training programmes, plus fully funded CPD, leadership courses and access to our group's learning curriculum. We'll also support you if you're interested in owning a practice. With our wealth of resources, it's easy to build your skills and develop your career.
LOCAL PRACTICES
With us, no two practices are the same. We're deeply rooted in our local communities and we want you to really get to know your patients and clients locally.
Being part of the Pets at Home Group
Being part of Vets4Pets means you'll be part of our network of locally owned practices. Our practices are located across the country and are owned and run by our Joint Venture Partners (JVPs). Our Joint Venture Partnership model is unique and gives everyone the best of both worlds. Working within one of our practices you'll get to work with the JVP who has the clinical freedom and autonomy to do things their own way.
As we're part of a large respected organisation you'll also enjoy the benefits of being part of a wider PLC Group. This means we can give you greater stability and job security during these uncertain times and beyond.
What's more, we've worked hard to make sure everyone in our group can take part in a fun, friendly, professional and inclusive culture that allows you to bring your whole self to work and be at your very best.
Search for opportunities
Thank you for registering your details. We'll be in touch with any suitable vacancies that arise. Meanwhile, please feel free to browse our current vacancies.