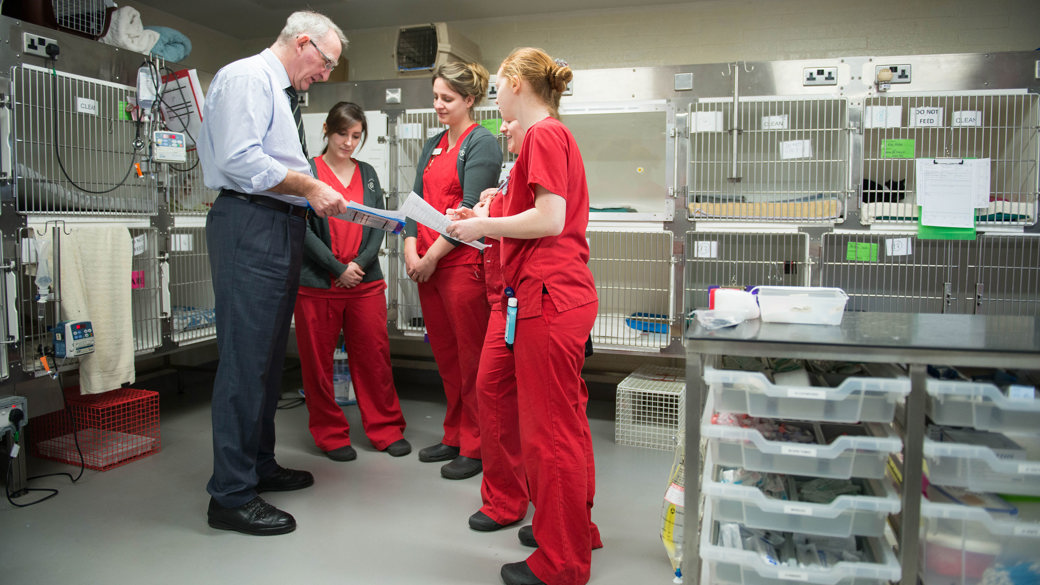 Specialist Referral Centres
Our Specialist referral centres offer referral support to first-opinion practices throughout the UK.
The Specialist hospitals within our group are home to state-of-the-art facilities and highly-experienced teams that deliver outstanding levels of clinical care and clinical research.
Eye Vet is a dedicated Ophthalmology clinic, whilst Anderson Moores, Dick White Referrals, Veterinary Specialists Scotland and Northwest Veterinary Specialists all offer multi-disciplinary services.
We are always keen to hear from veterinary professionals interested in career opportunities with us. If you're a Specialist clinician, a vet in residency looking for your next step, a RVN with an interest in referral work, or a vet interested in internships and residencies in various disciplines, feel free to make a confidential enquiry.
Contact us
We'd love to hear from you. We're always happy to talk through opportunities and to provide insight into joining our group.
Our Specialist Referral Centres