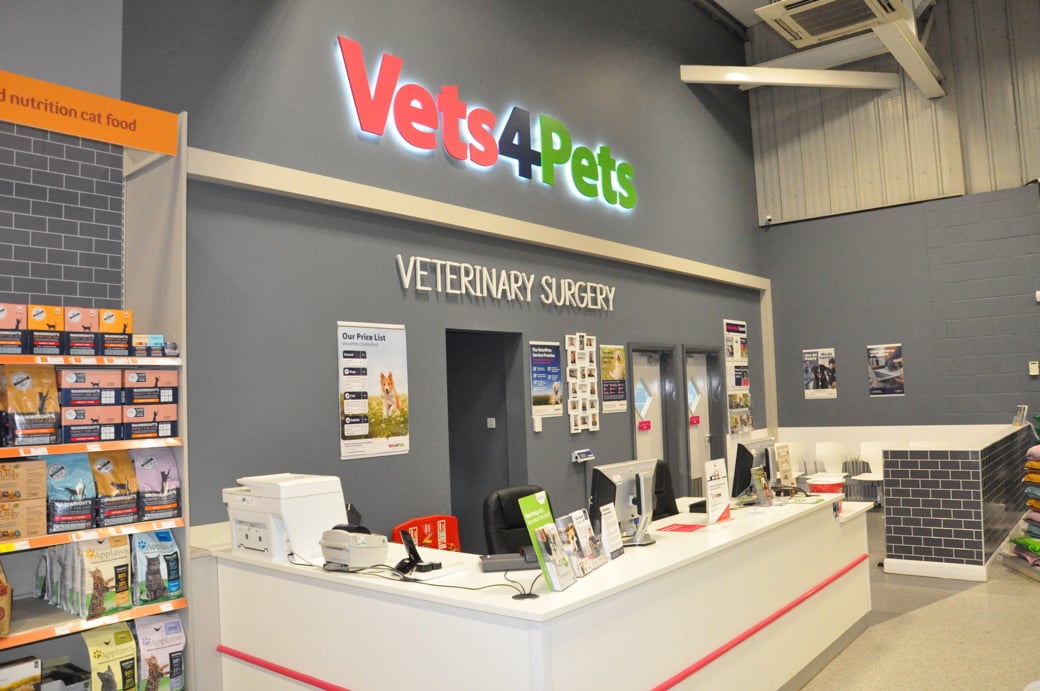 Vets4Pets Chelmsford is looking for a new partner
About the practice
Vets4Pets Chelmsford is a thriving and profitable practice with recorded year on year growth. Currently hosting circa 500 visits per week, there is capacity to increase and further develop the practice and its offering.
An established, immaculate practice, 1,561 sq. ft. in size and positioned on the ground at the front of a high performing Pets at Home store.
The practice is RCVS PSS accredited since 2011 and an RVN training practice since 2005.
There are 3 good sized consult rooms, a large dispensary area, a large prep area with 2 work stations, a large theatre, separate cat and dog wards, 2 large walk-in kennels, an isolation room, a kitchen/office and a toilet.
The reception area, complete with a large desk where at least 2 people can comfortably work, and the waiting room, are of a good size with both areas recently undergoing refurbishment.
A caseload in excess of 6,000 active clients; heavily split canine/feline and small furries.
Equipment
Vets4Pets Chelmsford boasts:
3 anaesthetic machines; one uses an independent oxygen supply and two are used with the piped oxygen set-up that is present. The piped oxygen is provided to one of the consult rooms, to the prep area, to theatre and to both cat and dog wards. Active scavenging is in place.
A Sterne Acu-Ray HF x-ray machine in one of the consult rooms (the one that has piped oxygen)
An Agfa CR30-X digital x-ray processor
An Imotek MyLab Six ultrasound machine.
An Ultima Junair dental machine with a Piezon 150 dental scaler.
An icare Tonovet Plus tonometer.
Lab equipment consists of a Lasercyte machine, Vettest and Vetstat machines, along with a Burtons centrifuge and a new microscope.
About the team
The practice team comprises of a number of colleagues who have worked in the practice for more than 10 years.
There are 4.75 full time equivalent vets supported by RVNs, student vet nurses and VCAs.
Front of house there is a strong reception team in place, supported by a practice administrator and an experienced practice manager who helps to manage the overall team.
There are hundreds of online client reviews showcasing the level of care and attention provided by the whole team
About our model
Joint Venture Partnership is the only model in the industry that gives you complete TRUE clinical freedom. You're independent to make your own clinical and practice-based decisions, allowing you to run your practice, your way and enables you to have the freedom to make the best decisions for your patients.
Partnering with us enables an affordable route to ownership, making the dream of owning your own practice more achievable than ever.
We have 12 dedicated departments that support you in all aspects of business, setting you on the path for success. Our model includes a guaranteed salary from day 1 whilst having the security of being part of a wider group.
Get in touch
To find out more about ownership at Vets4Pets Chelmsford or more around how our model works, contact Samantha Culling on 07890 044 014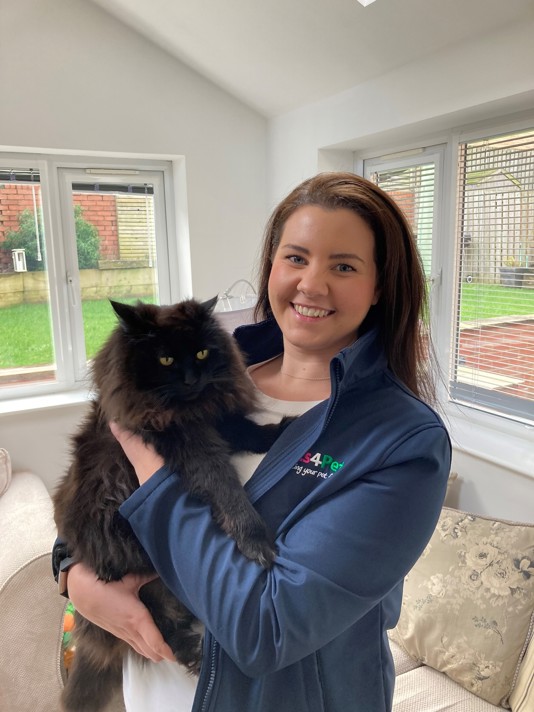 Hear from Simone
"For the last 16 years I've been leading the practice and the time has arrived for me to hang up my stethoscope and pass on the baton to a new partner. It's been an enjoyable 16 years but without doubt hard work! That said, I'm really proud of what we've achieved to date; the practice is a really successful, profitable business, yet there is lots more room for the business to grow and reach new heights under new leadership. There's scope for building upon a small orthopaedic caseload or taking it in a completely new direction based on the interests of a new partner.
I'm happy to discuss the practice in more detail with anyone who would be interested in becoming the new owner of Vets4Pets Chelmsford."
What our clients are saying
A snippet of client feedback and reviews for the practice, leading to 4.6 star rating on Google
"I always trust my vet, the reception staff and nurses. They are helpful and friendly."
"Very friendly team that always make you feel at ease and welcome. They explain things clearly and care for my dog who is often nervous of the vets. It is also convenient that the practise runs during store hours so we can use them over weekends. This is important for us around our own office hours. The added flexibility ensures we can maintain our pets routine appointments and also helps in emergencies when we might otherwise be referred onto a veterinary hospital out of hours at added cost."
"I took my Dalmatian 'Jasper' to this veterinary clinic for his whole life. They operated on him twice in 12 years, saving his life with great care. They have always been able to fit him in for a visit at short notice and finally helped him traverse the Big rainbow bridge to a pain free world last week. All my thanks to the wonderful staff at Vets4Pets."
About Chelmsford
"BRITAIN'S NEWEST CITY IS A PLACE TO LIVE, WORK AND FLOURISH"
Chelmsford is a city of vibrant energy and activity. With an abundance of things to see and do, Chelmsford has much on offer. Its fantastic location and excellent transport links also makes Chelmsford an ideal place to live and explore.
Find out more on Chelmsford here